The History of Venilals
Venilals has been established for over 5 generations tracing it roots back to Surat selling sarees.
Venilals originally began trading in the UK over 30 years ago under a different name. Initially Venilals began as a retail outlet in Wembley, London selling sarees, and since then has moved with times dealing with all ethnicwear & home decorations.
Visit Us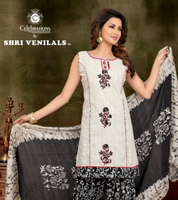 Visit us on Instagram @Shreevenilals
Shop From Home

Open for Virtual Shopping & Click and Collect during COVID-19 Tel: 07579824922
Visit Us

115/117 Ealing Rd, Wembley HA0 4BP 99/103 Ealing Rd, Wembley, HA0 4BP
Shop From Home
Open for Virtual Shopping & Click and Collect during COVID-19 Tel: 07579824922
Visit Us
115/117 Ealing Rd, Wembley HA0 4BP 99/103 Ealing Rd, Wembley, HA0 4BP